Academic Success Coaches at UD take a holistic approach to understanding and supporting each student as they develop strategies to achieve academic goals. We identify strengths, challenges, and beneficial resources along the way.
Our Academic Success Coaching appointments are available for all undergraduate students and can be scheduled through Blue Hen Success. Academic Success Coaches have an additional focus on serving specific groups of students, which include:
Students required to participate in the summer Get Ready program before entering freshman year. Academic Success Coaches will serve as their instructor for UNIV167, Academic Self-Management during Get Ready and for UNIV101, First Year Seminar in the fall.  They will continue to support and guide their students throughout the first academic year, helping with goal-setting and strengthening college-level time management and academic skills, connecting them with key resources as needed. 
Student on Academic Probation: Academic Success Coaches are assigned to students at the beginning of their first semester on probation. The Academic Success Coach will assist in developing realistic, achievable goals and creating an academic success plan. They also act as a mentor and will help students connect with other important resources.
Academic Success Coaches also may reach out to selected students who demonstrate academic need in other ways.
Meet Our Academic Success Coaches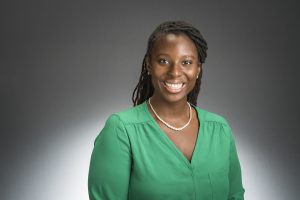 Joanna Martin, M.S.
joannarm@udel.edu
When the chance to use my knowledge of university structures, academic success, and student engagement came up I leaped at the chance to join the team! Working in the Office of Academic Enrichment allows me to do all of that and more. My own undergraduate experience went from trial to triumph, with the help of some incredible faculty and staff that were committed to seeing me become the best student possible. That experience inspired me to help other students by pursuing a career in higher education. Helping you navigate the thrilling but sometimes overwhelming college experience is my PASSION. So, think of me as your college tour guide ready to equip you with strategies and knowledge about the journey ahead. Now let's get to work!

"It takes courage to grow up and become who you really are"
– e.e. cummings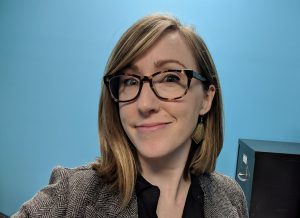 Emily Thayer, M.A.
ethayer@udel.edu
The first time you do anything new, there is a learning curve, and the college learning curve can be steep. Let me help you navigate! When you work with me, you will benefit not only from my own college experience and 12 years of working in higher education, but I can also share insights from the stories of countless other students that I have worked with in the past. Together, we will take a deep dive into your current academic approach, identify the areas we want to focus on together, set goals, and break them down into action steps. If something does not work, we will figure out why and try something new. My office is a judgment-free, comfortable space. I look forward to seeing you there!
"Start where you are. Use what you have. Do what you can." 
-Arthur Ashe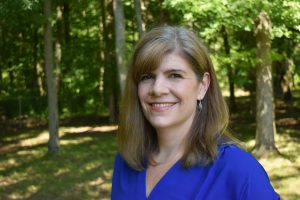 Dawn Volpe, Ph.D., N.C.C.
dvolpe@udel.edu
Helping students at UD adjust to campus, connect to resources, and improve academic strategies to meet their academic goals is my dream job! Although it was quite a while ago, I remember that beginning at UD as a freshman was a mix of positives and challenges and I love being able to help students work through these experiences. As an Academic Success Coach here, I combine my interest in helping students with my past work as a school counselor and as an adjunct faculty member. I look forward to meeting you and helping you figure out your own strategies for learning and thriving throughout your time here!
"…love challenges, be intrigued by mistakes, enjoy effort, and keep on learning."
-Carol Dweck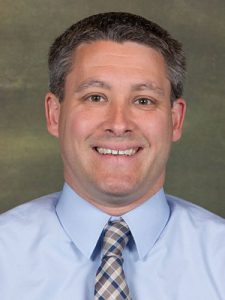 Lou Becht, Ed.D.
lbecht@udel.edu
Teacher. Mentor. Advocate. These words best describe me and my time as an educator in high school and college. I enjoy helping students identify their strengths and make them stronger. I like helping students reflect on the things they need to improve on, strategizing methods that work best for them, and then seeing those deficits turn to strengths. We are all works in progress throughout our lives, and there is always work to be done. I am here to serve as a concierge for your college years, assisting where I can or steering you to those people and resources you need to succeed. Struggling and unsure how to overcome? Doing ok but striving to do better? Make an appointment and let's chat!
"The most important thing is to try and inspire people so that they can be great in whatever they want to do."
– Kobe Bryant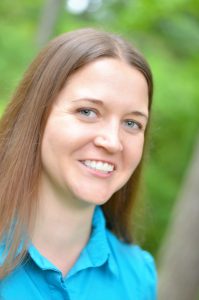 Amanda Brunson, Ed.D.
brunson@udel.edu
I remember my first job on a college campus: I was a student residence assistant. I can tell you that at first, I was absolutely terrified. I did not know what to expect, nor did I know what to do, but I did not let that stop me. I learned, and so can you! Since then I have had various roles across many different departments on quite a few campuses. It is like I never really left college. My love for what I do has grown as I've gone from being a student to a tutor to a teaching assistant to an instructor and now, to an Academic Success Coach. An Academic Success Coach is one who supports you, has your back, helps you dig deep to find what you need to do, and guides you on your educational journey. It's ok to be terrified, but don't let that stop you. Let me help you; let me advocate for you so that you can achieve what YOU want to do!
"I've been absolutely terrified every moment of my life—and I've never let it keep me from doing a single thing I wanted to do."
— Georgia O'Keeffe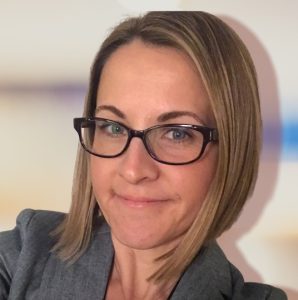 Caitlin Gallagher, M.A.
caitg@udel.edu
Navigating the college landscape can present many challenges. Our job as Academic Success Coaches is to help you along your path, finding the right tools, strategies, and resources for your journey. With a background in high school and higher education, I have experience helping students transition and adjust to the academic demands of college. In our coaching sessions, I strive to provide caring and supportive guidance that will help you improve your study habits and academic performance. Through our conversations, we will work to identify and implement solutions to the challenges that you face and make a plan to help you reach your goals!
"All big things come from small beginnings. The seed of every habit is a single, tiny decision."
— James Clear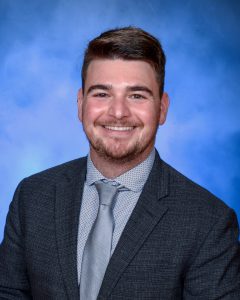 Anthony Carbone, M.S.
carbonea@udel.edu
In my years as an educator, from classroom assistant to teacher to high school counselor, nearly all my conversations with students revolved around equipping them for success in the moment, as well as paving the way for success in the years ahead. Your getting to this moment, beginning your college journey and experiencing all that the University of Delaware has to offer, is the product of many years of hard work and determination. But, as I'm sure you've now realized, getting into UD is not where your story ends–in many ways, this is where the hard work begins! As you adjust to the expectations of your courses, programs, and extracurriculars, I'm here to cheer you on when things are working, and help you search for solutions and make a plan when things aren't. Ultimately, I look forward to partnering with you in ensuring the story you write for yourself is one that you can be proud of.
"Do the best you can until you know better. Then, when you know better, do better."
–Maya Angelou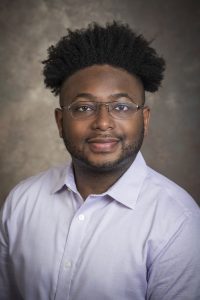 David Best, M.A.
dbest@udel.edu
College challenged me by expanding my thoughts and beliefs about myself and the world around me. When reflecting on my college experience, I understood that having a support system positively impacted me. I also learned that growth takes time and does not happen in a linear line. I pursued a career in higher education to be able to support students like I was supported on my journey through college. Within this role I hope to listen with empathy, as well as challenge and support you to achieve success in your endeavors. What I love most about coaching is having conversations where I can understand more about you, your goals and your aspirations.  I hope to support you through your academic journey and cheer you on along the way! Looking forward to meeting you!
"While it is always great to believe in oneself, a little help from others can be a great blessing."
-Uncle Iroh