Our Advocates–academic coaches for any undergraduate student requesting help–have an additional focus on serving two specific groups of students identified by the University. These include our New Blues (selected entering freshmen) and the STARs (Students Taking Academic Responsibility, students on probation).
New Blues are given support during their transition to the University in the following ways:
Participation in the summer

Get Ready

program for entering freshmen. In this program, they will begin working with their Academic Advocate, who will serve as their instructor for UNIV112, Academic Self-Management. 

The Advocate also will teach their students' First-Year Experience course (UNIV101) in the Fall semester. 

The Advocate will serve as a coach and guide for each of their students throughout the freshman year, helping with goal-setting and strengthening college-level time management and academic skills, connecting them with key resources as needed.
STARs are assigned an Academic Advocate at the beginning of their first semester on probation. Their Advocate will assist each in developing realistic, achievable goals and creating an academic success plan, acting as an academic coach and mentor in addition to helping them connect with other important resources.
The work of Academic Advocates is related to–but not the same as–that of Academic Advisors:
While Advisors and Advocates are both here to support students and answer general questions, we wanted to provide some clarity about who can help you with what.
Advisor (College/Department)
Discuss course recommendations
Clarify major, minor, and program requirements
Explain academic policies
Help identify skills and interests
Discuss graduate school and other options
Share campus opportunities
Advocate (Office of Academic Enrichment)
Help strengthen academic habits
Provide academic coaching
Help with transition to college (New Blues)
Help students create, clarify, and achieve goals
Support students on probation (STARs)
Connect students to resources
Meet Our Academic Advocates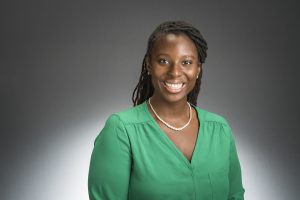 Joanna Martin, M.S.
When the chance to use my knowledge of university structures, academic success, and student engagement came up I leaped at the chance to join the team! Working in the Office of Academic Enrichment allows me to do all of that and more. My own undergraduate experience went from trial to triumph, with the help of some incredible faculty and staff that were committed to seeing me become the best student possible. That experience inspired me to help other students by pursuing a career in higher education. Helping you navigate the thrilling but sometimes overwhelming college experience is my PASSION. So, think of me as your college tour guide ready to equip you with strategies and knowledge about the journey ahead. Now let's get to work!

"It takes courage to grow up and become who you really are"
– e.e. cummings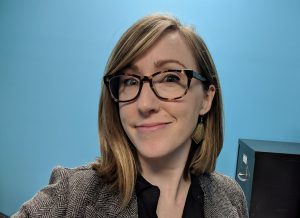 Emily Thayer, M.A.
The first time you do anything new, there is a learning curve, and the college learning curve can be steep. Let me help you navigate! When you work with me, you will benefit not only from my own college experience and 12 years of working in higher education, but I can also share insights from the stories of countless other students that I have worked with in the past. Together, we will take a deep dive into your current academic approach, identify the areas we want to focus on together, set goals, and break them down into action steps. If something does not work, we will figure out why and try something new. My office is a judgment-free, comfortable space. I look forward to seeing you there!
"Start where you are. Use what you have. Do what you can." 
-Arthur Ashe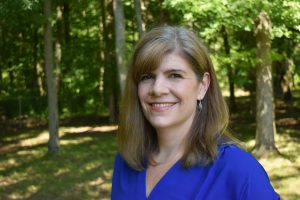 Dawn Volpe, Ph.D., N.C.C.
Helping students at UD adjust to campus, connect to resources, and improve academic strategies to meet their academic goals is my dream job! Although it was quite a while ago, I remember that beginning at UD as a freshman was a mix of positives and challenges and I love being able to help students work through these experiences. As an Academic Advocate here, I combine my interest in helping students with my past work as a school counselor and as an adjunct faculty member. I look forward to meeting you and helping you figure out your own strategies for learning and thriving throughout your time here!
"…love challenges, be intrigued by mistakes, enjoy effort, and keep on learning."
-Carol Dweck