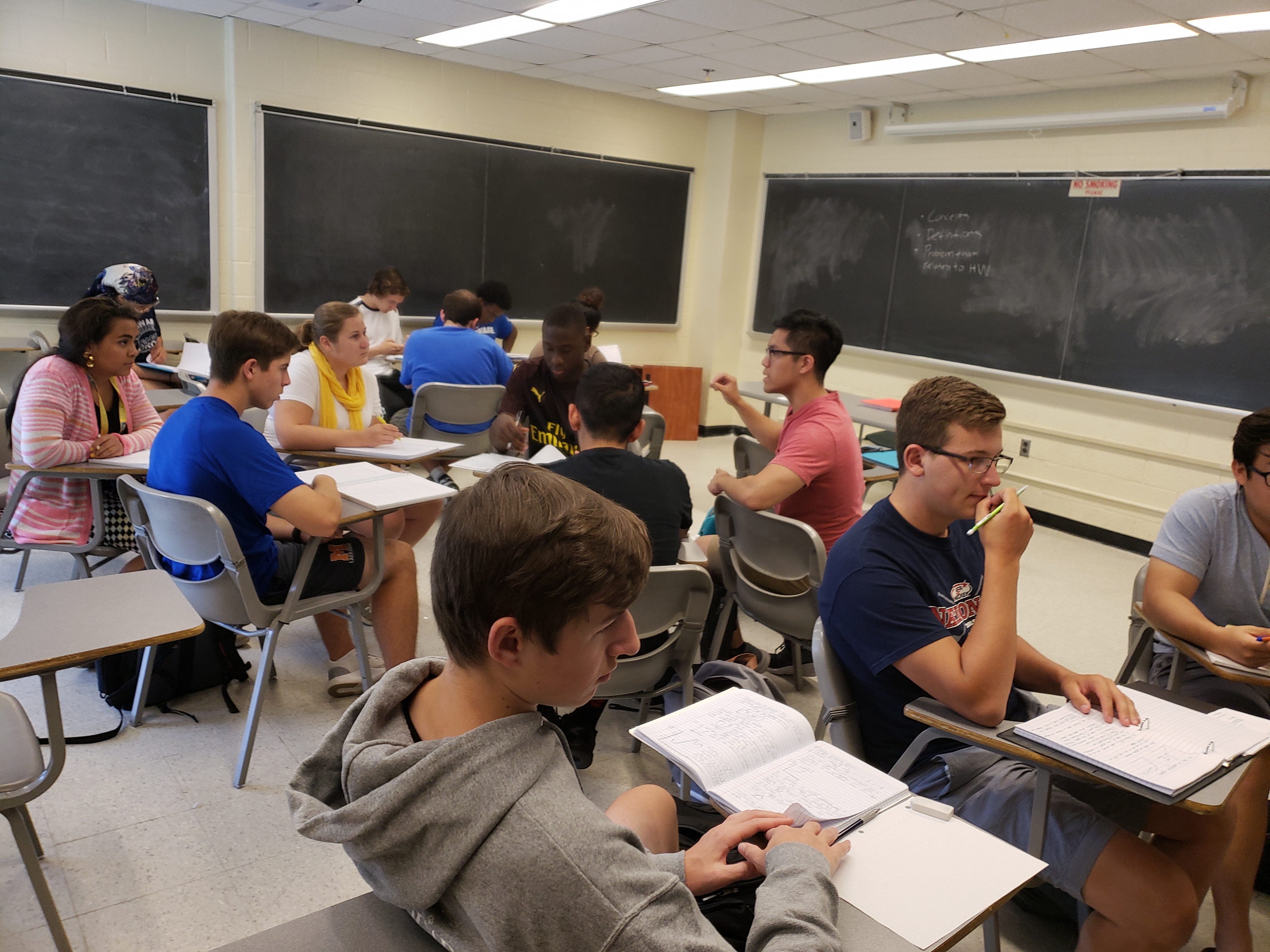 Peer-Assisted Study Sessions
We have revamped our Supplemental Instruction (SI) program model to create the PASS program, a peer-assisted study session opportunity for all UD undergraduates. PASS is a series of ongoing weekly review sessions for students taking difficult courses. The program provides a learning opportunity for all students who want to improve their understanding of course material and improve their grades.
Attendance at sessions is voluntary and participation is FREE.
PASS program levels are defined below:
PASS Level 1 (PL1): is organized like drop-in sessions; students attend at a designated time/location where the leader will offer a Q&A style session for that course. Please come to the session prepared with questions. The PL1 leader hosts this session once a week throughout the semester.
PASS Level 2 (PL2): provides a collaborative learning opportunity. The PL2 leader is trained to engage students and guide them through material using group activities during each session. Our PL2 leaders also attend class with students during the semester to review course content, take notes, and build relationships with students and the professor. This ultimately enhances our leaders' connection with the students, helping their holistic understanding of the course. Students do not need to come to the session prepared with questions to ask. The PL2 leader hosts these sessions 2-3 times a week throughout the semester.
Benefits for the student include the opportunity to:
meet with classmates to compare notes
discuss important concepts and practice understanding
develop strategies for studying the subject
review and create study guides
ask questions in an instructor-free zone
SPRING 2019 PASS SESSIONS
CLASS

LEADER 

DAY 

TIME 

LOCATION

ANFS 240 (PL1)

Gisselle

Wednesdays 

8:00pm- 9:00pm

PRN 116

ANFS 240 (PL1)

Gisselle

Mondays 

8:00pm- 9:00pm

KRB 206

CHEM 103 (PL2)

Shay 

Tuesdays 

5:30pm -6:30pm

GOR 114

CHEM 103 (PL2)

Shay

 

Wednesdays

3:00pm- 4:00pm

MEM 112

CHEM 104 (PL2)

Hunter

Tuesdays 

6:00pm – 7:00pm

BRL 205

CHEM 104 (PL2)

Hunter

Wednesdays 

2:30pm- 3:30pm 

MTH 014

MATH 114 (PL2)

Spencer

*cancelled 5/13 and 5/20*

Mondays

6:30pm-7:30pm

SHL 105

MATH 114 (PL2)

Spencer

Wednesdays

 

7:30pm- 8:30pm

ISE 302

MATH 114 (PL2)

Spencer

Thursdays 

7:30pm- 8:30pm

ISE 302

MATH 241 (PL2)

Alice

Mondays

4:30pm- 5:30pm

PRN 329

MATH 241 (PL2)

Alice

Tuesdays 

3:30pm- 4:30pm

PRN 231

MATH 251 (PL2)

Emily

Mondays

8:00pm-9:00pm

GOR 308

MATH 251 (PL2)

Emily

Wednesdays

8:00pm-9:00pm

GOR 308

MATH 251 (PL2)

Susanne

Tuesdays

8:00pm- 9:00pm

GOR 219

MATH 251 (PL2)

Susanne

Thursdays

8:00pm- 9:00pm

GOR 219

PHYS 207 (PL2)

Ibrahim

Tuesdays

**cancelled 5/14**

5:00pm- 6:00pm

ALS 318

PHYS 207 (PL2)

Ibrahim

Wednesdays

5:00pm- 6:00pm


ALS 318

PSYC 209 (PL2)

Ameha

Thursdays 

5:15pm-6:15pm

MEM 108

PSYC 209 (PL2)

Ameha

Fridays

2:30pm- 3:30pm

GOR 303