A Virtual Experience
A FREE tutor will join your personal study group at your convenience . Our tutors can assist groups of 4- 7 students with helping to review material and/or preparing for exams.
Note: this is meant NOT meant to be an ongoing Free weekly tutoring session. For ongoing free weekly support services, visit our drop-in or PASS program services.
Want a group but don't have people to join? Email OAE-tutoring@udel.edu to let us know and we will try to assist. We also encourage reaching out to your instructor for student recommendations to make those student connections to create your own group.
Priority is given to subjects/classes that do not have alternative services currently available to students (i.e. drop-in services or the PASS program). Tutors are available to groups of students currently enrolled in UD courses.
Designate a group leader to be the main contact person for the group.
Have the group leader collect the names and emails of ALL students who would like to participate in the group session.
Identify a minimum of 3 preferred dates/times for your requested session, then complete the form.
OAE will search for an available tutor for the dates indicated on the form (allow a minimum of 10 business days).
When a tutor is secured, we will contact the entire group via email to share details (campus location, time).
If we cannot find a match for the requested dates/times, we will contact the group leader to identify new ones (completing a request form does not GUARANTEE tutor availability for the dates/times requested).
If the tutor has specific questions prior to the session date, we will connect them with the group leader.
Sessions are designed to be in a Q&A format: the study group will collectively try to solve problems and/or work through concepts with the support of the tutor. The tutor will assist in student understanding by explaining practice problems and/or concepts, but the tutor WILL NOT complete homework. Please come to the session with specific questions and concerns in mind to review.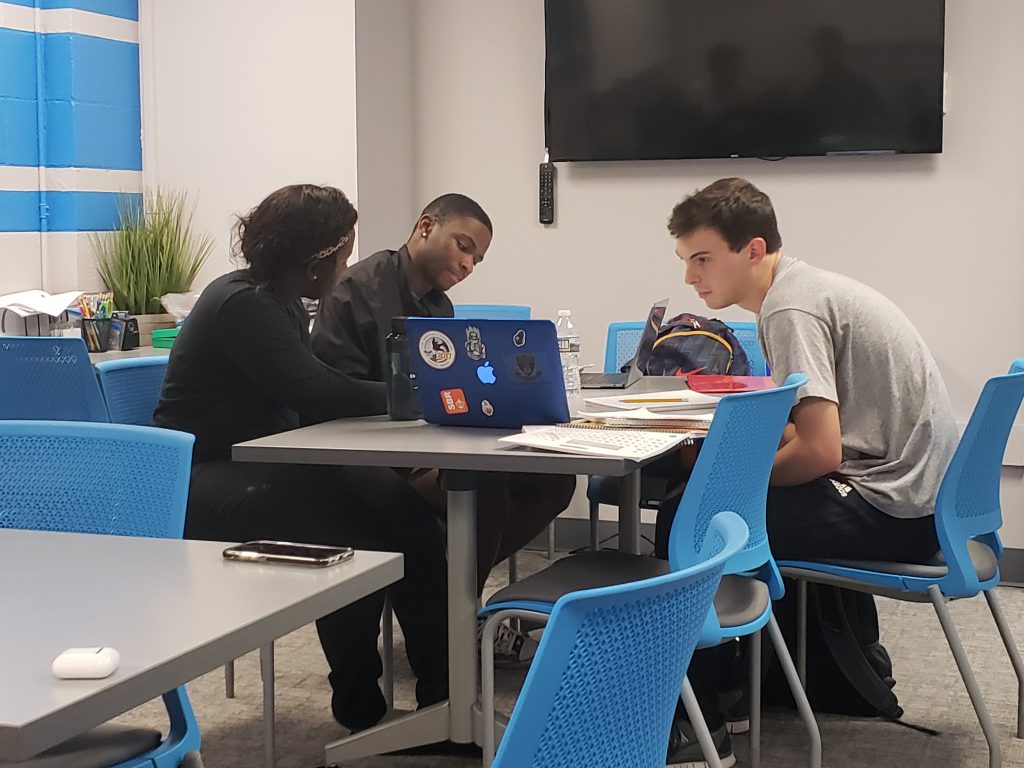 Request a Study Group
Our online form allows you to easily request a tutor for a study group.